Welcome to Business Pink

Business Pink is an organization run by women, for the advancement of women. We meet quarterly to network, exchange ideas and promote our businesses and careers. It's the new solution to the old boys' club – networking with wine and cheese, and attending luncheon seminars. Casual, yet professional, Business Pink is the Hudson Valley's premier women's networking group! Our mission is to provide a forum for entrepreneurial women to network, exchange ideas, enhance professional skills and promote their careers.
SAVE THE DATE
Hudson Stage Company has invited BusinessPink® members, and their guests, to attend the dress rehearsal of their spring production:
The Hound of the Baskervilles – By Sir Arthur Conan Doyle
Adapted by Steven Canny and John Nickolson
Directed by Mark Shanahan
8:00 pm on Thursday, April 27, 2017 –  at a discounted rate of $10.00. Bring your friends and family – the discount applies to all. Send an email to Amy Edelstein (aedelstein@collenip.com)or call (914) 941-5786 ext. 37 if you would like to attend, so we could get a head count. OR JUST SHOW UP!
---
Send us your events
Business Pink members are invited to send a PDF or JPEG of their coming events and after reviewing it, we will post it on our Member Events page. Send via email attachment to Amy Edelstein (aedelstein@collenip.com). Check it out here!
---
Exciting NEW update about Business Pink founder Jane F. Collen!
Jane will be making an appearance at KISMET BY CARYN, 72 Main Street in Cold Springs, NY on Saturday, October 15, 2016 at 11:00 am. Please join her and check out all the wonderful Enjella books.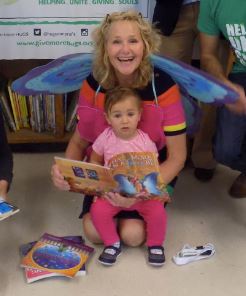 Jane has written a series of books for children about the adventures of a tooth fairy named Enjella. The published works have been honored at multiple awards all across the country. Just recently, Enjella Uprooted won a Silver Medal from the Benjamin Franklin book awards. It's sequel Storming Back to Key West took home a Gold. The third book in the series, What More Can a Fairy Be? recently won a Gold and Bronze (in separate categories) from the eLit Award for Excellence in Digital Publishing.
All three books have each previously won medals (two Silvers and a Gold) from the Mom's Choice Book Awards.
Check out everything about Enjella at http://www.enjella.com
---
Member of the Month
We are pleased to introduce Naomi Landesberg, CMC, Certified Geriatric Care Manager, our BusinessPink® Member of the Month. Click on the link at the upper right side of this page to read all about her.
---
An Event to Remember!
Our June 11, 2014 Business Pink Almost Summer Networking Party hosted by Felecia Sternbach and Ellen Rose, Certified Public Accountants was deemed a Networking Success! Beautifully arranged and delicious refreshments were served and enjoyed by all. The turnout was excellent and lots of networking was accomplished.
Many thanks to our very generous raffle donors:
Valerie Candela from Trinkets Jewelry in Croton-on-Hudson
Julia Lawrence, CAbi Fashion Consultant
Most of all thanks to our wonderful hostesses Ellen and Felecia who threw a great party. We look forward to our next event – stay tuned for details.
---
LEGALLY BRIEF™
Here's your first look at Legally Brief™, a new feature of the BizPink™ website – short articles on aspects of running your business which require some familiarity with regulations and laws – including tax laws!  BusinessPink® is proud to present our first article "Asset Protection Basics: What Every Entrepreneur Should Know" which  explains in practical terms some basic concepts of legal entities by Susan Parker, owner of Corporate Content, Inc. and an attorney in Briarcliff Manor.